---
Shipping charges are calculated based on the actual weight, distance traveled, and type of shipping service you specify (ground, next day, second day)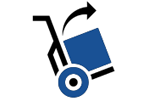 UPS Ground
3-8 Business Days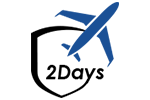 UPS Second Day
2 Business Days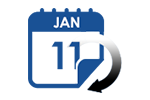 UPS Next Day
1 Business Day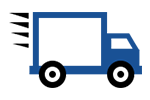 Shipping Charges for Prepaid Shipments
All shipments are F.O.B. shipping point. Shipping method is determined by the size and weight of each item. Items of differing size and weight may ship independently, by different methods, even if ordered together. Most items will be sent UPS. Items that are too large or too heavy will be sent by truck. There is a minimum $100 shipping fee for truck deliveries. Someone must be present to accept truck deliveries. Standard truck delivery is directed to a dock facility that is designed to receive freight. Twenty-four hour notification, residential deliveries, lift gate, or inside deliveries are available for an additional charge.
Unless otherwise stated, freight, shipping and handling fees will be charged for shipments to anywhere in the contiguous United States, using a carrier of our choice. Other terms apply to Alaska, Hawaii, Puerto Rico, and export orders. Any extra charges incurred for additional services, such as customer's carrier or special handling by the carrier, must be paid by the consignee. Items backordered from an order qualifying for prepaid shipping charges will be shipped prepaid. Title and risk of loss will pass to the customer upon tender of shipment to the carrier. If the product is damaged in transit, customer's only recourse is to file a claim with the carrier.
Collect Shipments
We will gladly ship via your specified carrier; however, we will not ship with certain carriers due to poor experience. Please note that for freight collect shipments you are responsible for order tracking once freight is loaded onto truck. In addition, AMTI Products cannot assist you with filing damage claims with your carrier.
Return Shipments
If you have been issued a Return Material Authorization (RMA) number through AMTI Products Customer Service, your merchandise is to be shipped in original packaging whenever able, freight prepaid. Your only obligation is the freight charge and stocking fee where applicable, provided your return is complete with original packaging, all documentation, warranty cards, cables etc.
Shipping and handling charges are non-refundable for all returns. The customer may also be responsible for return shipping charges, insurance, and shipment tracking for returned merchandise. For certain returns, UPS Shipping Labels are provided. Please note that while shipping labels may be issued for your convenience, return shipping charges may be incurred depending on the reason(s) for the return request. If you require an estimate of these return shipping costs, please call Customer Service at (847) 588-7090. If an order ships prior to the cancellation request, the customer is responsible for any freight charges incurred.
How to Return
Please call (847) 588-7090 and select option 1 for Customer Service and you will be issued a Return Material Authorization number to return your product. Please note the RMA number visibly on the outside of your package. All return items MUST include an RMA or your shipment will not be accepted at delivery.